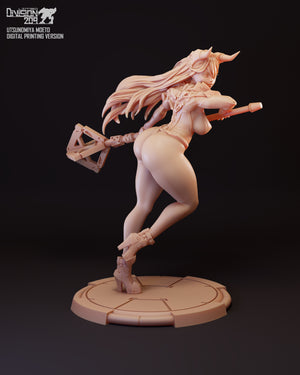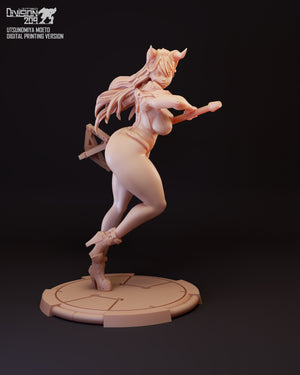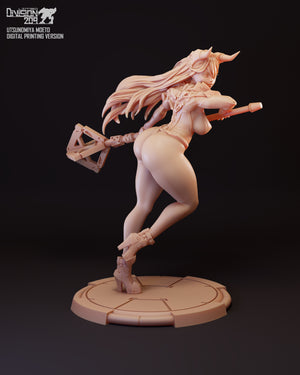 Utsunomiya Moeto (3D printing STL files)
<<This product only contains Digital STL Files for 3D printing purposes, not a Physical Product>>
Moeto is a member of the infamous local Yakuza syndicate. By age 21 she has already been recognized as shateigashira (second lieutenant) in the gang. Her motivation in joining the arena is not for the title of knight, but to fulfill her desire for violence. If there is anything better than smashing opponents with her Taurus Warhammer, it is doing this while being watched by thousands of audiences.
This product includes:
35mm and 75mm printing files for Hannah Sharp 
The files come with both supported and clean versions of the models.
Download link will appear after check out.
Term of use:
All rights reserved: This product is designed, sculpted, and owned by Limbodivision209.Ltd
Personal Use License Only
This file is for Personal Use only.

You can print the files but
You can't share, sub-license, sell, rent, host, transfer, or distribute the digital or 3D-printed versions of this figure.