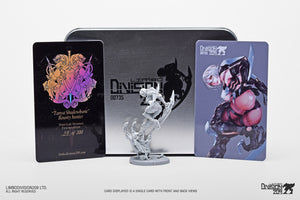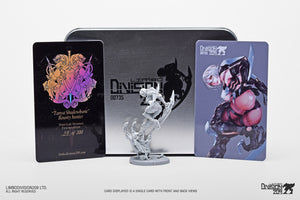 Tanya Shadowbane 35mm
Tanya was serving in the Intelligence Unit of the Colonial Marine Corps. Although infiltration and surveillance was her mission, she hated missing the opportunities to kill the targets on sight. Frustrated by the restrictions put in place to limit her activity she was dishonorably discharged for "silencing" her target without authorization.
Now under her own auspices, she has made a fortune as a bounty hunter using her skill set to stalk and take advantage of her target's vulnerabilities. She has upgraded her cyborg limbs with recovered Old Empire artifact technology. This state of the art plasma claw and blade weaponry enables her to cut through metal like butter. In and outside of the bounty hunter guild she has gathered a high-profile reputation for showing off by posting images on social media of limbs, heads, and signature weaponry of her quarry as trophies.
This product includes:
1 x Tanya Shadowbane  35mm scale resin kit (with 30mm base)
1 x Serial number certificate and art card
Steel collection case