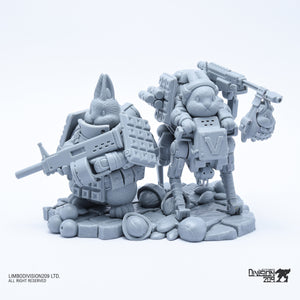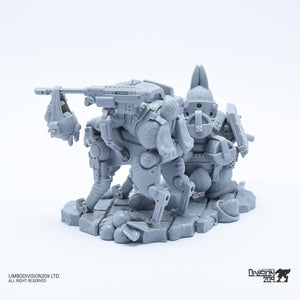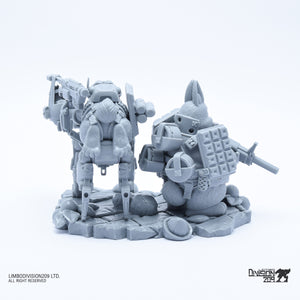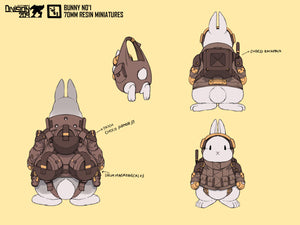 Bunny No'1 70mm
Seeking the legendary chocolate land, Sergeant"Hazelnuts" is the leader of the team. Equipe with an auto shotgun and reactive choco armor, he excels at close-range combat. 

Corporal"Cranberry" is the weapon specialist, her ride is a "Bulldog" recon vehicle. Armed with a heavy sniper rifle, the Bulldog not only provides "Cranberry" great mobility but also deadly firepower.
Private"Almond" is the newest member of the team, who got no combat ability at all.
This product includes:
1 x Sergeant "Hazelnuts"
1 x Corporal "Cranberry"
1 x Private "Almond" 
1 x Diorama base
1 x Art card
Steel collection case